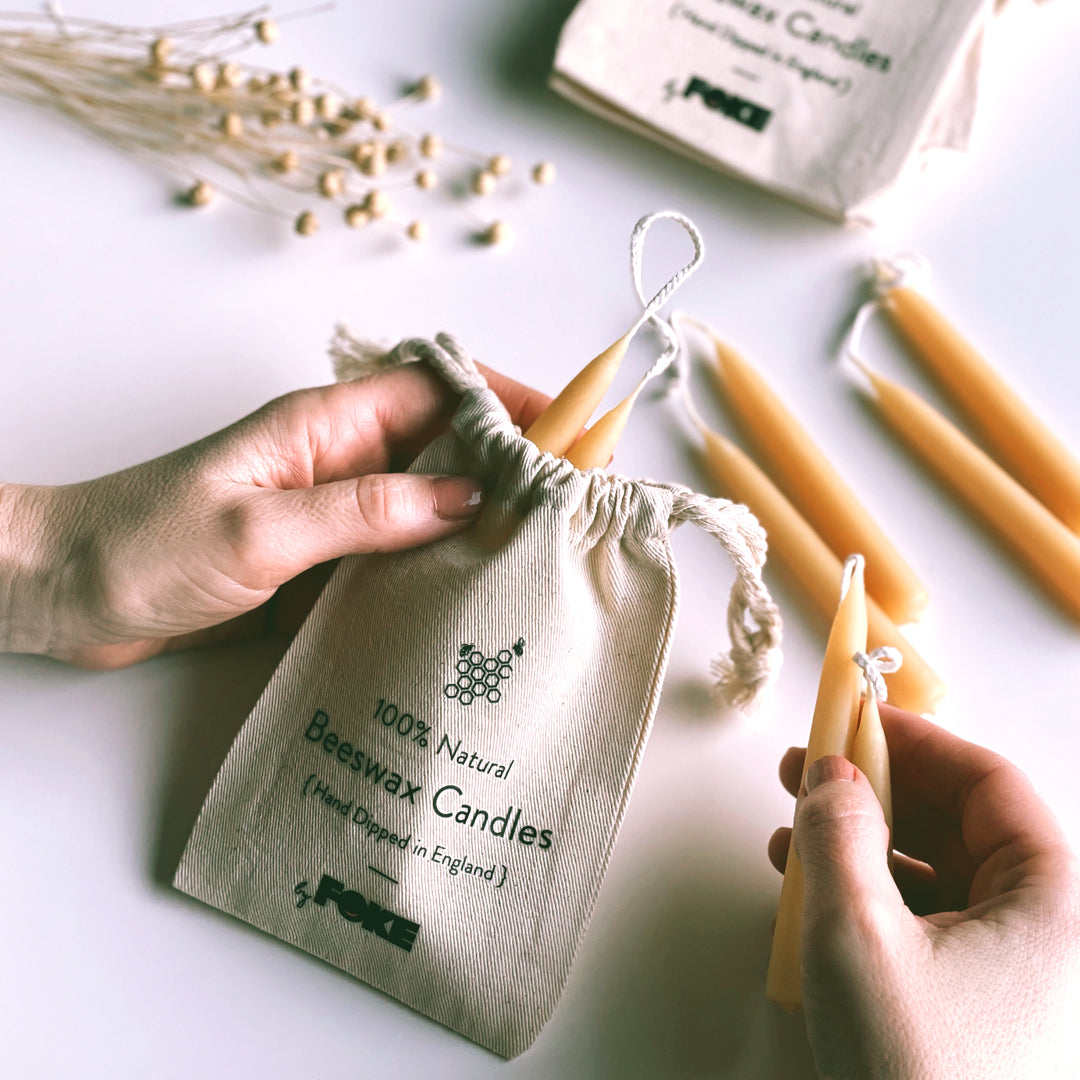 Hand Dipped 100% Pure Beeswax Candles - Mini Pairs
£8.00 GBP
Hand dipped here in the UK, these 100% Pure Beeswax Candles have the most beautiful mild honey scent and look stunning both lit or unlit.  These mini pairs also known as tree or spell candles fit our Fenn candle holders. This set includes 4 pairs of our Mini Beeswax Candles in a byFoke Organic Cotton drawstring bag.

Materials & Dimensions: 100% Beeswax. 102mm x 15mm. Organic Cotton Bag containing 4 x pairs (8 x candles).
byFoke loves:
These candles are also available in our wonderful Fenn Edit.
Create Your Own Gift:
Whatever you choose to put in your gift we will package it all in a complimentary byFoke gift box, wrap it in ribbon and include your message on a hand written card.

Don't forget to add your gift message on the View Cart page!