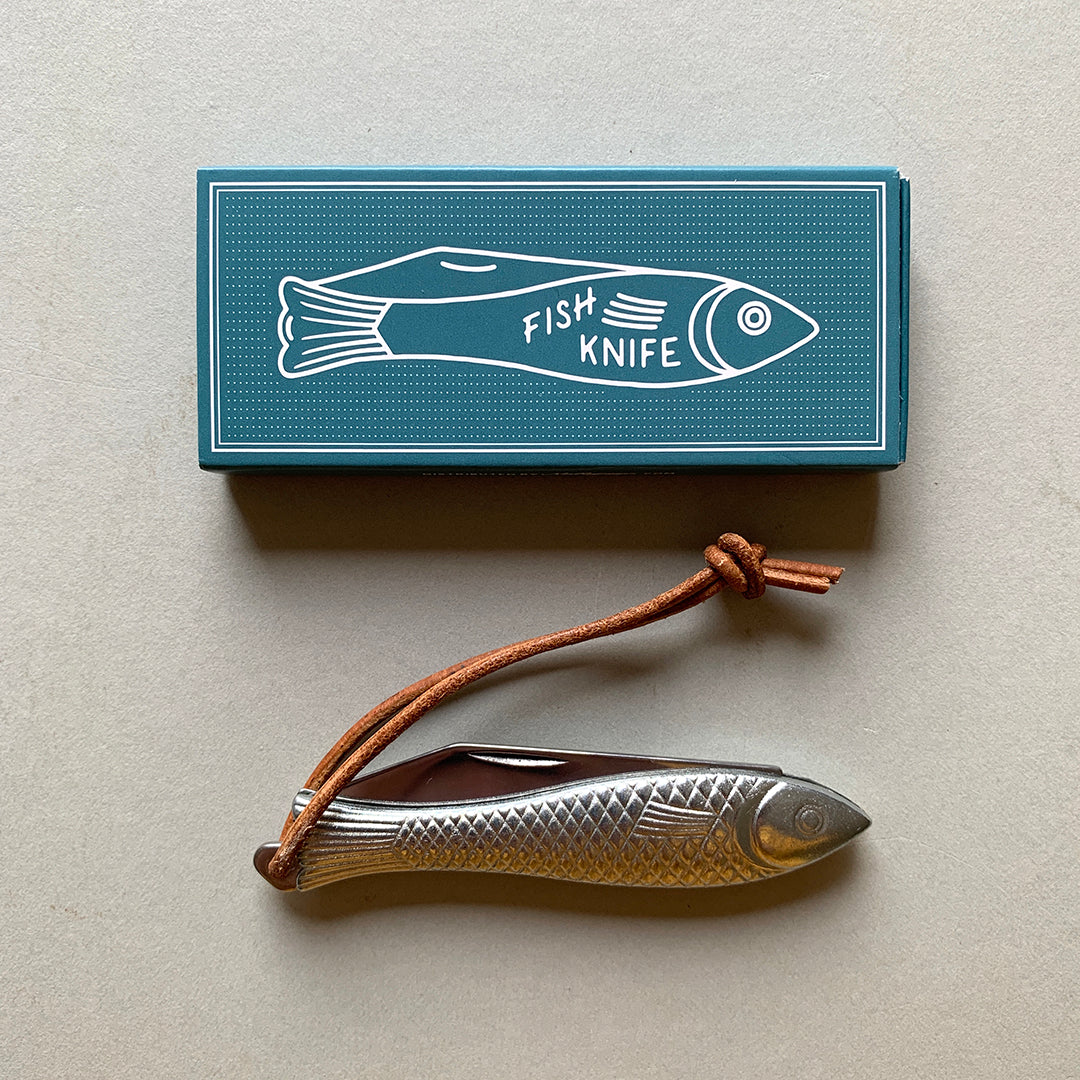 Fingerling Fish Knife
£14.00 GBP
These beautiful knives have come to us all the way from the Ozark Mountains in the US.  The perfect gift for outdoor adventurers, this is a small pocket knife with a sculpted chrome handle based on a juvenile fish, which are commonly called fingerlings as they are typically about the size of fingers.
Boxed sculpted chrome handled knife - 3" closed. 2" stainless blade. 
Made by a 200 year old cutlery.