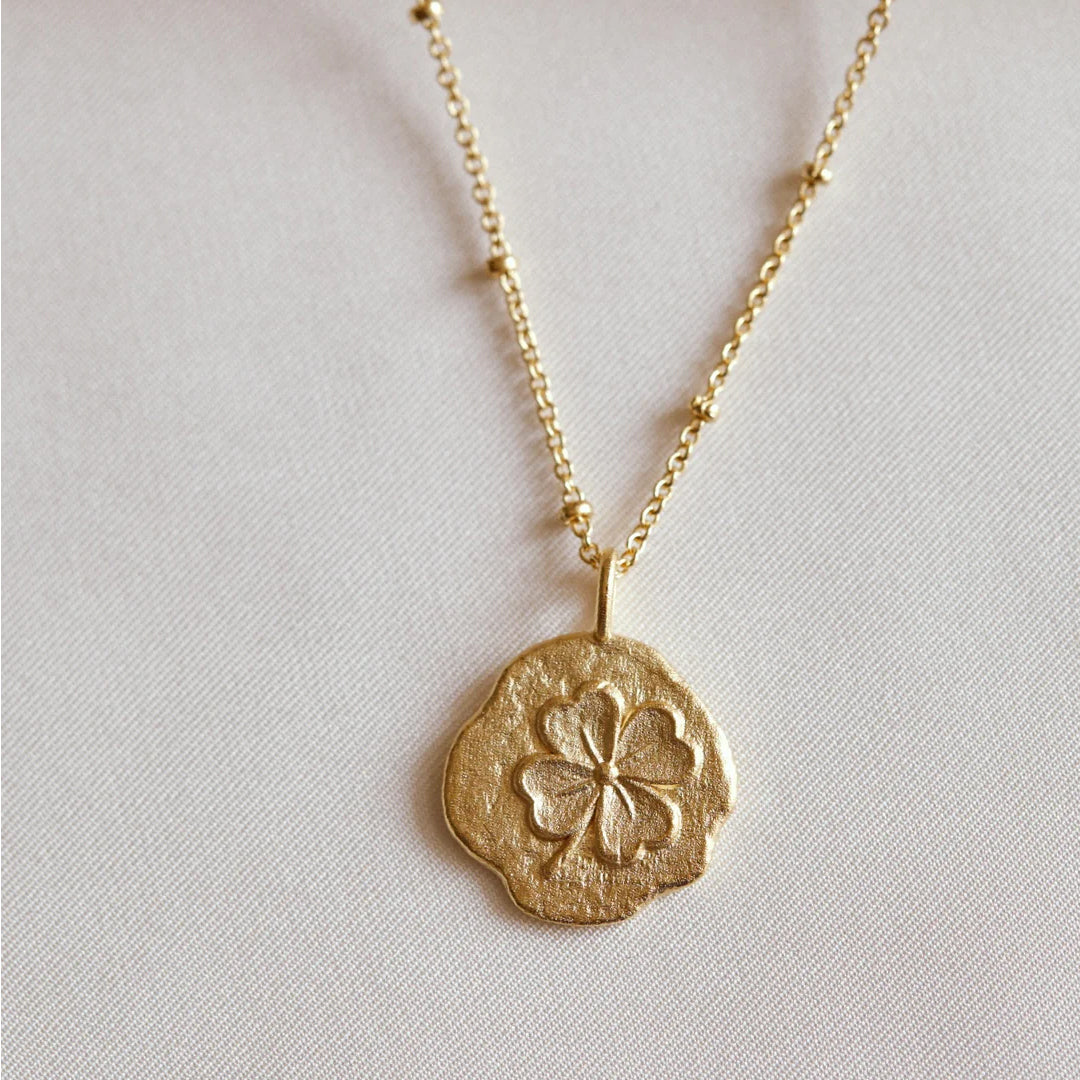 Felicia Necklace by Agape Studio
£53.00 GBP
Made in Paris by the amazing Agape Studio, the Felicia necklace is one of my favourites from this collection. Regarded as a powerful magical talisman, Felicia can be carried around as a good luck, prosperity, and inner strength symbol. Ancient people said, "If you find a four-leaved clover, rest assured you'll see your true love before the day is over."
If you have visited our Poundbury shop, this is the necklace you will have seen me wearing regularly, it was a birthday present and I wear it almost every day as it goes with everything and is such a beautiful piece of jewellery.
This would make the perfect present for Valentines Day, Birthday, Wedding Day, Anniversary or as a Good Luck Gift.
Materials & Dimensions:

24K sustainable gold plated pendant and chain (gilding: satin). No risk of allergy (nickel-free, lead-free). Made from recycled gold.
Length : Length : 43 cm + 7 cm extender
Ethically made in France in their Parisian workshop.
Delivered in a vegan suede pouch & gift box. 
Create Your Own Gift:
Whatever you choose to put in your gift we will package it all in a complimentary byFoke gift box, wrap it in ribbon and include your message on a hand written card.

Don't forget to add your gift message on the View Cart page!