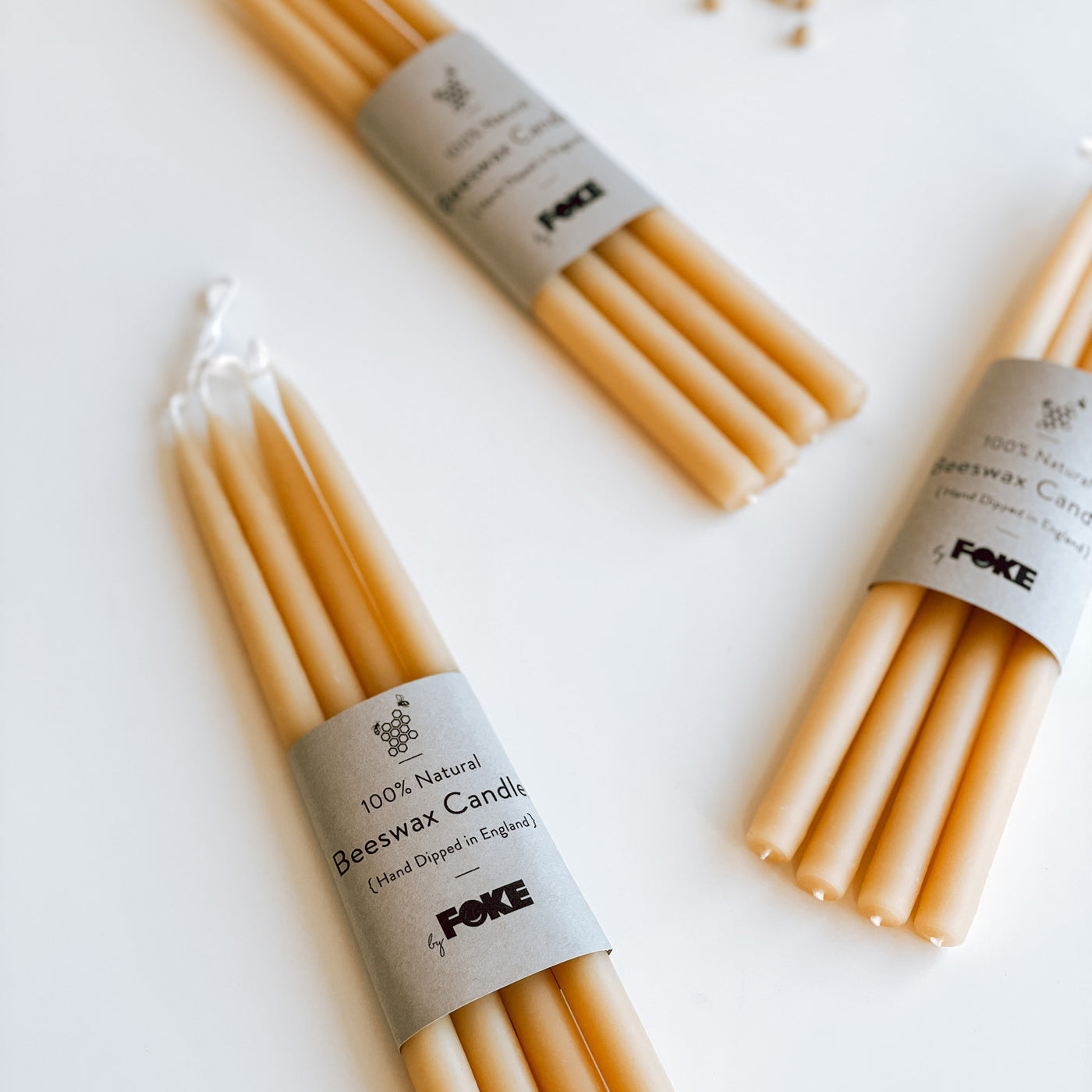 Hand Dipped 100% Pure Beeswax Candles - Thin Taper Pairs
£8.00 GBP
Hand dipped here in the UK, these 100% Pure Beeswax Candles have the most beautiful mild honey scent and look stunning both lit or unlit.  These thin taper pairs  fit our Fenn candle holders. This set includes 2 pairs (4 candles) of our Thin Taper Beeswax Candles.

Materials & Dimensions: 100% Beeswax. 228mm x 12mm. Contains 2 x pairs (4 x candles).
byFoke loves:
These candles are pair wonderfully with our luxury letterpress matches.
Create Your Own Gift:
Whatever you choose to put in your gift we will package it all in a complimentary byFoke gift box, wrap it in ribbon and include your message on a hand written card.

Don't forget to add your gift message on the View Cart page!