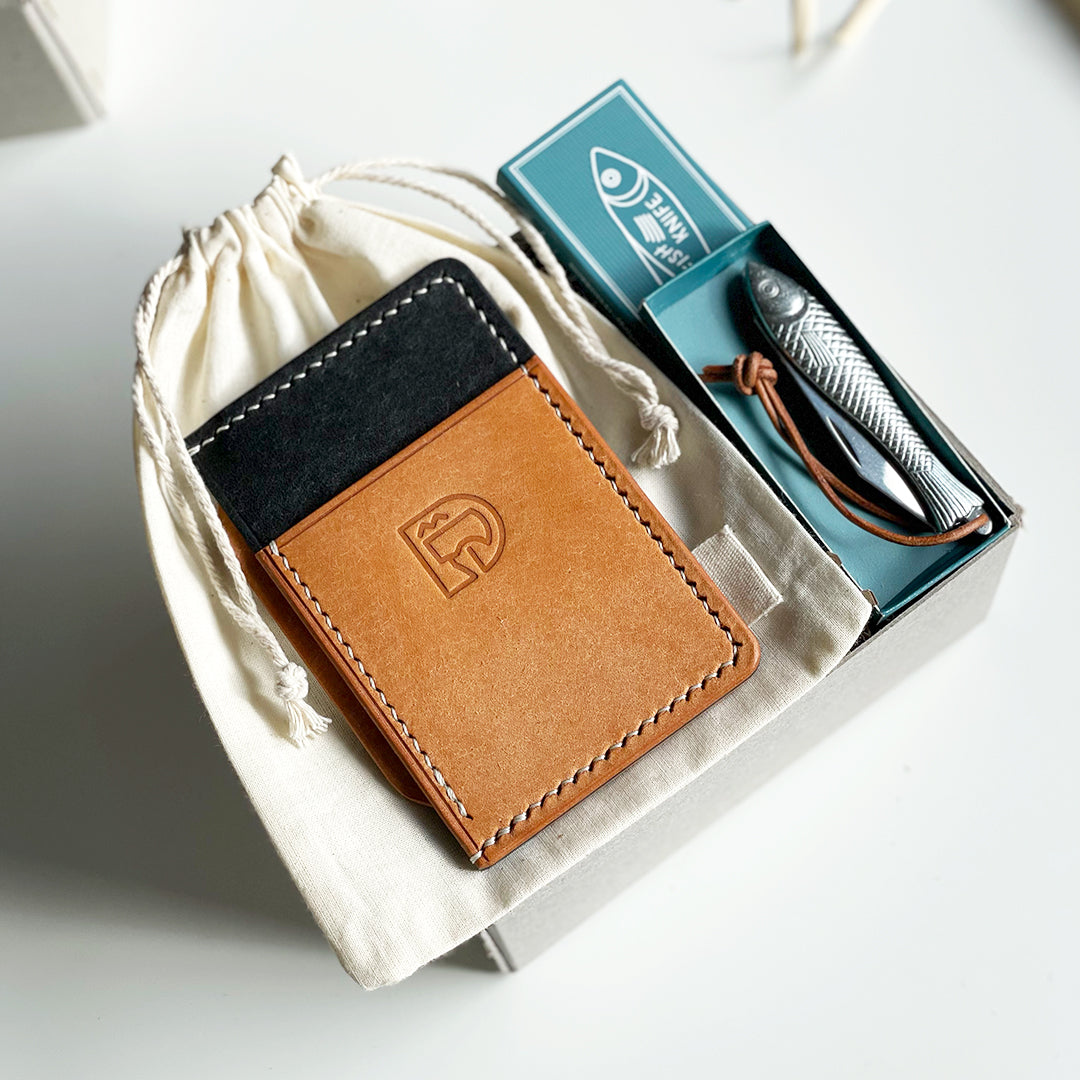 Ryder
£44.00 GBP
A fantastic 'Everyday Carry' edit, this is the perfect gift box for someone who appreciates craftsmanship & the great outdoors. A perfectly simple combination of a beautifully crafted, handmade card wallet in a stunning combination of bone and tan leather partnered with this beautifully sculpted fingerling fish knife - a great Christmas gift!

Packaged in a Complimentary Foke Gift box, wrapped in ribbon and with a hand written card.

Contains:

Doug Munford Hand made Italian leather card wallet - Handmade by Doug in Devon, using vegetable tanned leather from Tuscany, this beautifully crafted card wallet holds 3 to 6 cards with notes tucked neatly in. Ideal for those who like to have the essentials without feeling weighed down, save your loyalty cards to your phone and put your pennies in a charity box!  This product will age with use and take on its own unique appearance and patina, slowly getting darker in colour and polished.

Fingerling Fish Knife - this is a small pocket knife with a sculpted chrome handle based on a juvenile fish, which are commonly called fingerlings as they are typically about the size of fingers. Boxed sculpted chrome handled knife - 3" closed. 2" stainless blade.