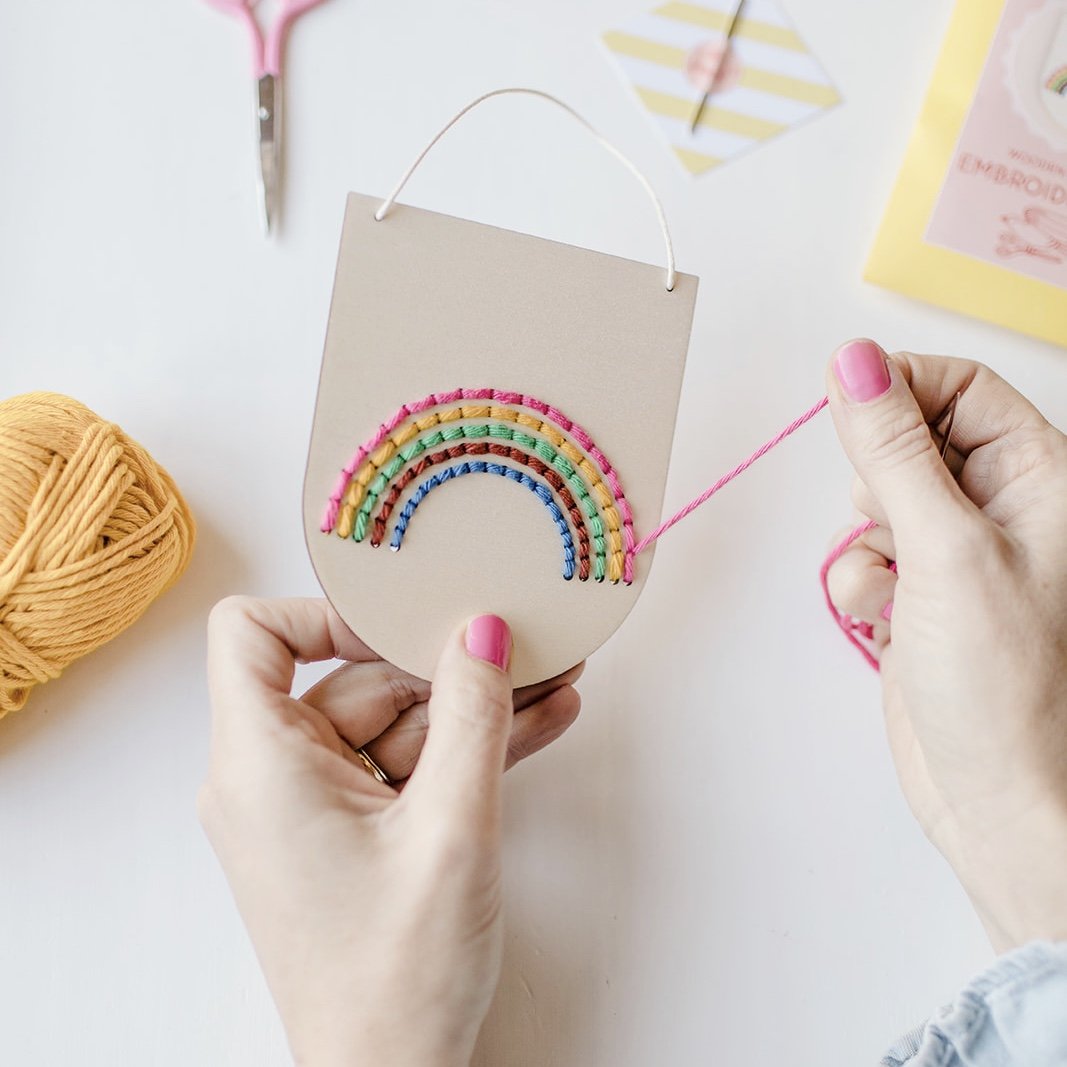 Rainbow Embroidery Kit by Cotton Clara
£8.95 GBP
I just love these gorgeous embroidery kits by Cotton Clara. 
This colourful rainbow embroidery kit makes a lovely, handmade project that lifts spirits and teaches you how to back stitch. The backing board is made out of plywood & the colours included are a stylish combination that will look great hanging on any wall once complete.  This makes a great gift for both children & adults and is also often popular with Mum's to be & new baby gifts as it will also look great in a nursery.
Each kit contains a needle, coloured embroidery threads in 5 different colours, a 9.5cm x 11cm board, instructions and hanging cord.