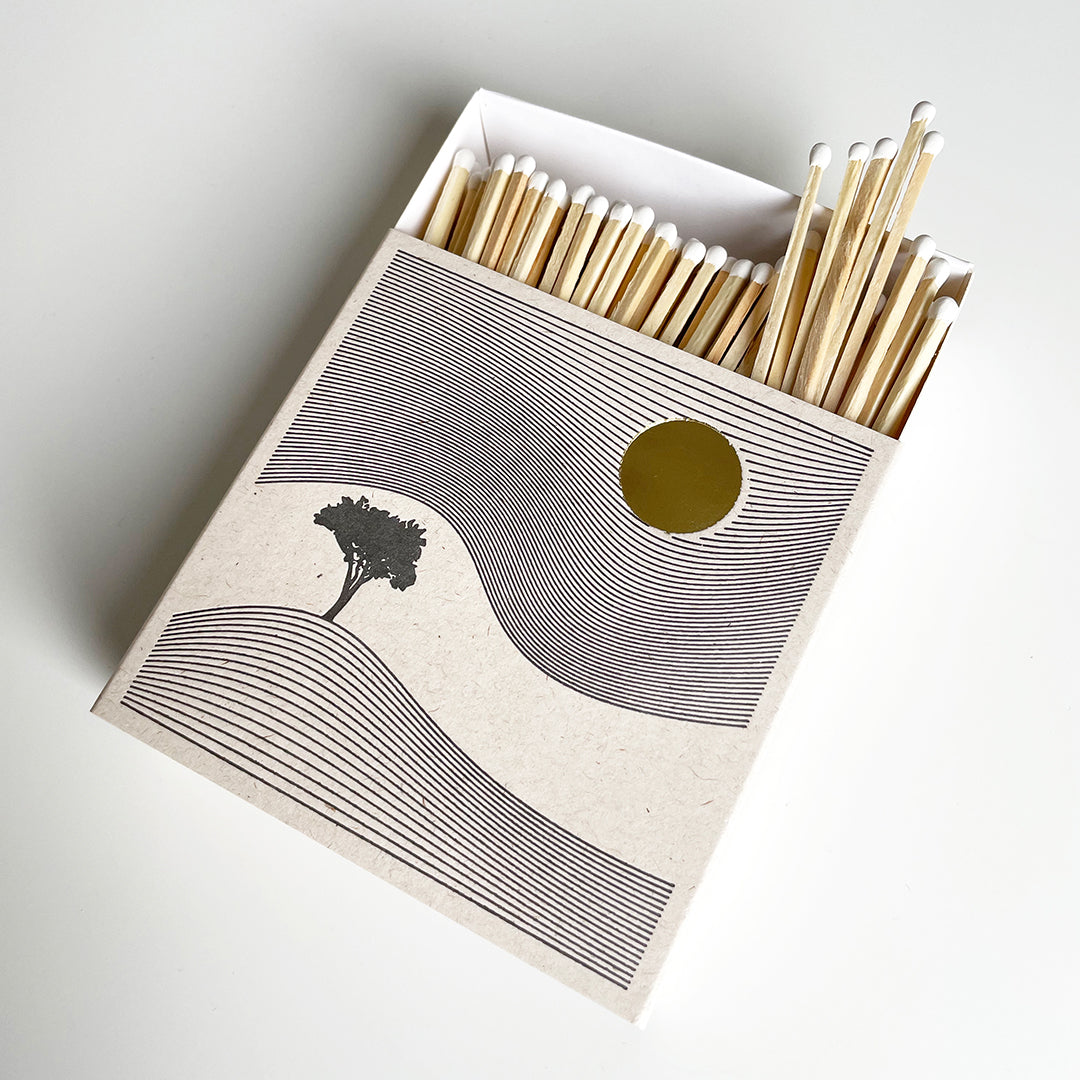 Luxury Letterpress Matches - One Tree Hill / White Fern
£7.50 GBP
Beautiful boxes printed using traditional letterpress techniques & gold foil.  These large square boxes with long matches, perfect for lighting candles & fires make the perfect addition to any gift box, they work particularly well with our essential oil soy way candles.
Dimensions: 110mm x 110mm
Designed, printed and assembled in the UK
Packaged in a Complimentary Foke Gift box, wrapped in ribbon and with a hand written card.

Don't forget to add your gift message on the View Cart page!