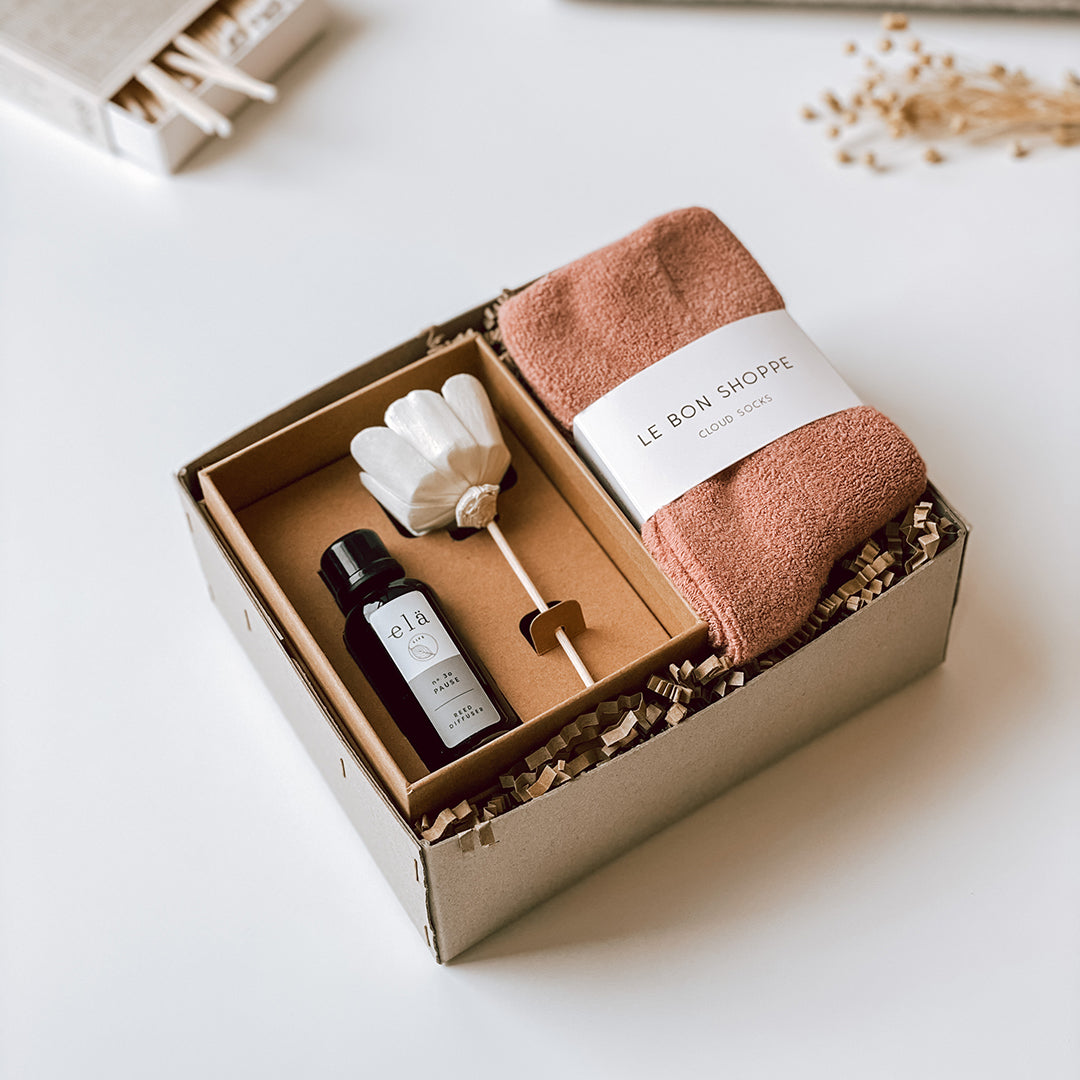 Imke
£32.00 GBP
Packaged in a Complimentary byFoke Gift box, wrapped in ribbon and with a hand written card.

Don't forget to add your gift message on the View Cart page!
Contains:
Travel Flower Diffuser by Ela Life - This beautiful mini flower diffuser has been designed so that you can take it anywhere, the perfect travel accompaniment. More unusual than your average reed diffuser, the scent is dispersed by a handmade wooden flower, making this an object of beauty as well as an important tool for your wellbeing. Made using 100% natural essential oils, Pause No 3a, is a refreshing blend of Eucalyptus, Frankincense, Lemon, Vetivert & Petitgrain. This mind clearing blend helps transport you outside where you can pause, breathe and feel refreshed. With hints of fresh air, this wonderful blend will pick you up just when you need it. The flowers are handmade by artisans using sustainably sourced Sola Wood.
Cloud Socks by Le Bon Shoppe - The cosiest, the comfiest and the cutest socks around! These super soft and cushiony Cloud socks will eponymously make you feel like you are walking on a cloud! One Size fits Most. Made from; Cotton, Polyester, Spandex.