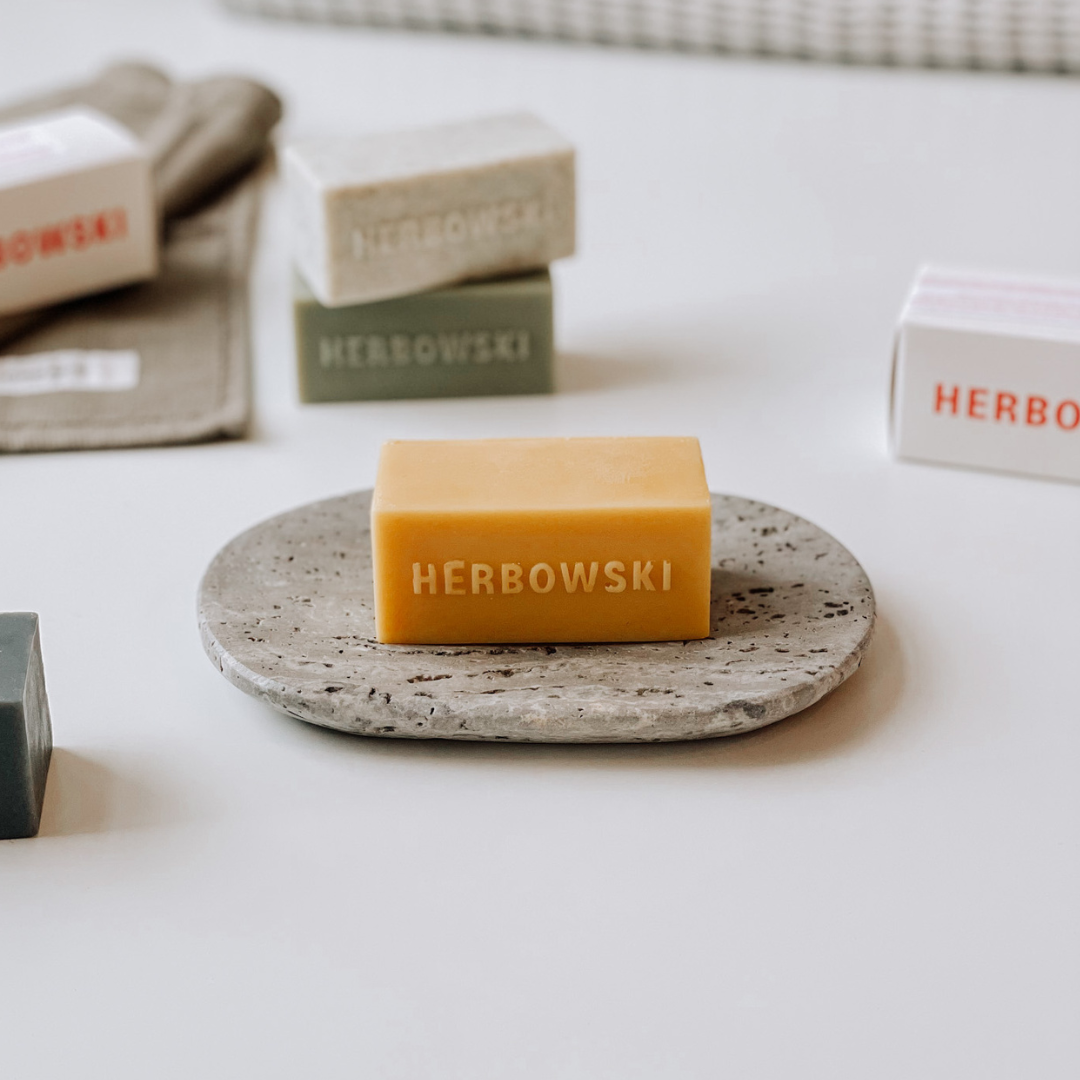 Herbowski Soap Bar
£10.50 GBP
We love these soap bars that are made with 100% natural plant-based ingredients and essential oils. Each cold process soap is hand-poured and cured for a minimum of 8 weeks. 
Choose from one of four scents; Dawn Smoke, Altai Parenie, Wildwood Zephyr, or Tidal Ebbs (exfoliating). 
These beautiful soaps make a great gift for a Birthday, for Christmas or for a Thank You gift! A wonderful addition to a Create Your Own Gift Box.
Options:
Dawn Smoke:

 

This mineral-rich soap is terra ad infinitum; utilising the innate detoxifying properties of Cambrian Blue Clay and the enlivening powers of Activated Charcoal to avow you a deep, prosperous detox. Suitable for normal and oily skin types: body, face and hands. 
Altai Parenie:

 

Abundant with enriching butters and oils, Altai Parenie cleansing soap bar is apt for all skin types. Distilled with Eucalyptus and Birch, this cleansing soap bar brings the parenie to you
Wildwood Zephyr: Crafted for sensitive and dry skin, Wildwood Zephyr cleansing bar harnesses the soothing powers of Sea Buckthorn and probiotic Kefir to nourish, becalm and moisturise your body, hands or face. Unscented, suits all skin types.
Tidal Ebbs: An exfoliating salt soap bar bestows a gentle touch to all manner of skin types – utilising the mineral rich character of Sea Salt and Wild Kelp for a hydrating and toned bathe. Gently exfoliating soap bar for use on body.