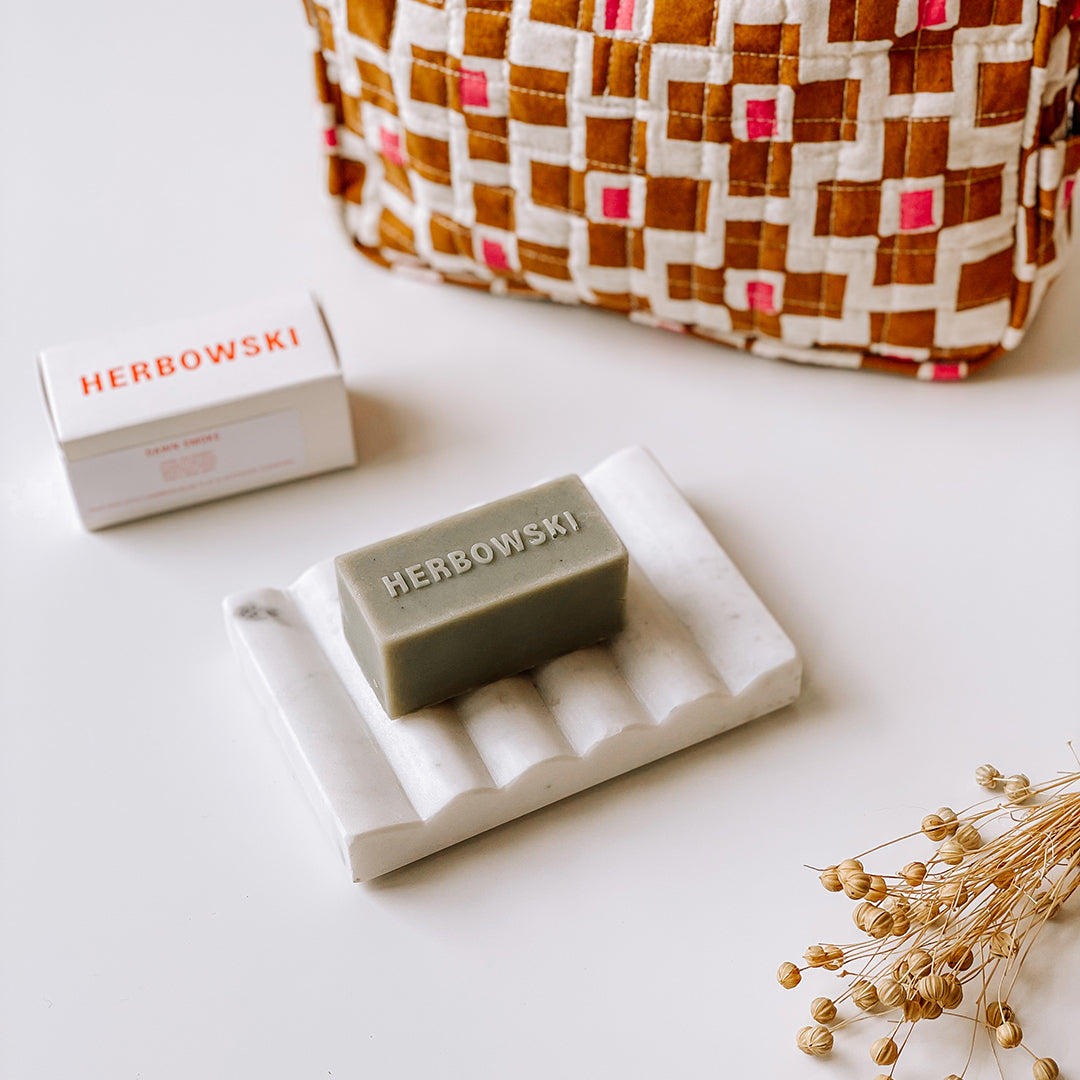 Ingrid
£60.00 GBP
Introducing our Ingrid Bathroom Gift Box, the ultimate indulgence for anyone looking to elevate their self-care routine. This carefully curated collection of beautiful bathroom essentials is designed to transform their bathroom, providing a luxurious escape from the stresses of daily life.
Inside the box you'll find a beautifully designed and consciously created wash bag that has been block printed by hand using traditional hand carved wooden blocks in beautiful bold designs. A Herbowski Soap Bar - the ultimate in spa quality natural skincare and a carved marble soap dish.
100% Natural, vegan & cruelty free. All packaging is recyclable and plastic free.
Packaged in a Complimentary byFoke Gift box, wrapped in ribbon and with a hand written card.

Don't forget to add your gift message on the View Cart page!
Contains:
Wash Bag by Afroart - A block-printed quilted wash bag from Bangladesh. The patterns are printed with hand carved wooden blocks onto cotton cloths, then machine quilted.  Two pockets internal pockets, can be machine washed. Handmade & Fair Trade. Dimensions & Materials: 13 x 23 x 9 cm, 100% cotton, polyester wadding.
Herbowski Soap Bar: We love these soap bars that are made with 100% natural plant-based ingredients and essential oils. Each cold process soap is hand-poured and cured for a minimum of 8 weeks. 
Carved Marble Soap Dish -  This white marble soap dish makes a beautiful addition to your bathroom or kitchen decor, adding elegance and style. Expertly crafted from a durable, scratch-resistant marble, the grooved design allows water to drain right off. Dimensions: L 13.33 cm  x W 9.5 cm.